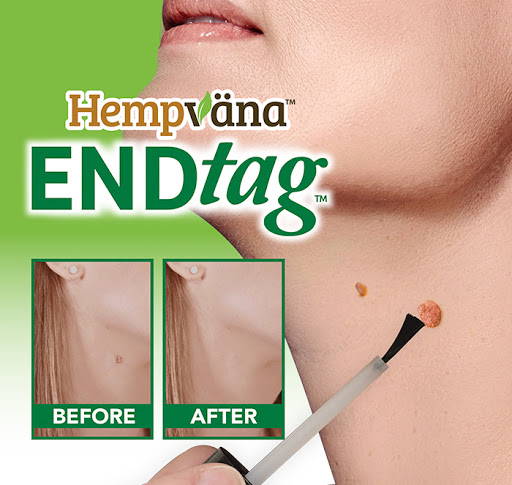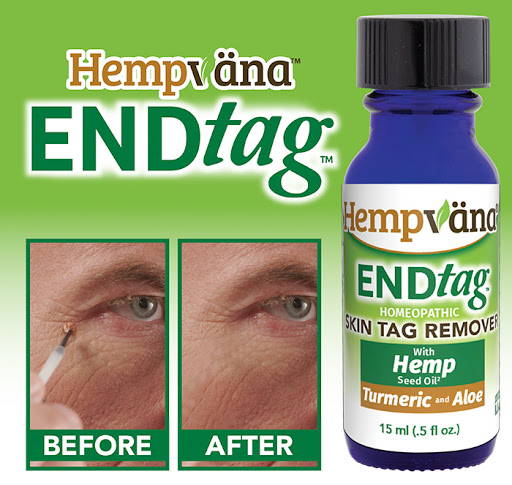 100% MONEY-BACK GUARANTEE
---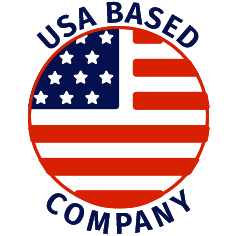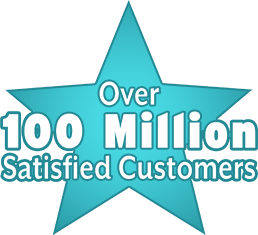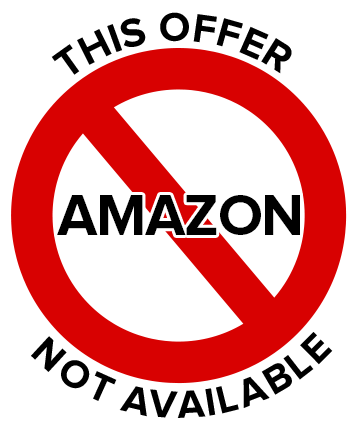 OUR CORE FORMULA WORKS TO GIVE YOU AMAZING RESULTS
JUST BRUSH IT ON & IT GOES TO WORK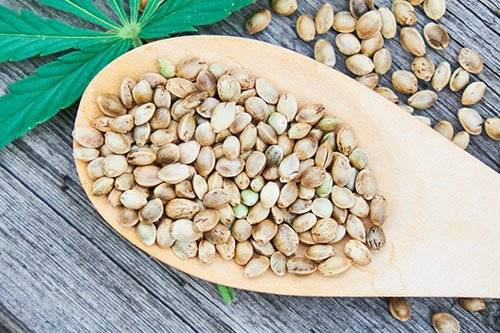 HEMP SEED EXTRACT FOR MOISTURE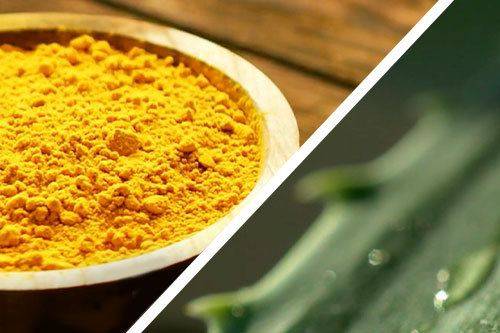 WITH ALL-NATURAL TURMERIC & ALOE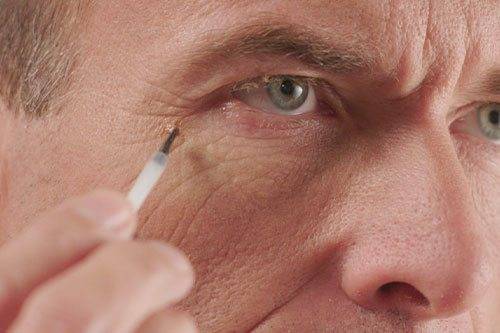 WORKS GREAT FOR ALL SKIN TYPES

Revolutionary at-home skin tag remover

Just brush it on for amazing results

Hemp seed extract for moisture

Enriched with all-natural turmeric & aloe

Surrounding skin stays nice and smooth

Great for all skin types, even sensitive
USE OUR REVOLUTIONARY SKIN TAG REMOVER FOR AMAZING RESULTS
Skin tags are embarrassing, uncomfortable, and pop up anywhere. Freezing them off can be painful and expensive. Now you can put an end to those ugly skin tags and remove them at home with Hempvana® End Tag™, the revolutionary skin tag remover that is enriched with Hemp seed extract for its moisturizing properties, and gives you amazing results!
IT'S SO EASY TO USE AND GENTLE ON YOUR SKIN
It's so easy to use. Just brush it on and your skin tags fade away and fall off — and stay off. The secret is that Hempvana® End Tag™'s unique formulation goes to work drying out the lesion and it falls off while the surrounding area stays nice and smooth. You'll love your newfound confidence! End Tag™ works for all skin types and is gentle enough for sensitive areas, including your face and neck. Hempvana® End Tag™ is enriched with Hemp seed extract for added moisture, plus all-natural turmeric and aloe.
WE'RE THE BRAND YOU CAN TRUST!
Hempvana® is the number-one hemp brand in America and the brand you can trust. You could go to a dermatologist to get your skin tags removed. But you'll be paying a bunch of money. When you use End Tag™, you'll remove the unsightly skin tags for just pennies!
LIMITED TIME OFFER - NOT AVAILABLE ON AMAZON!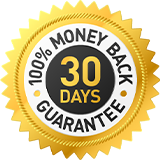 30 DAY GUARANTEE: If you are not completely thrilled with your product- we are offering you a 30 day guarantee on all purchases. Simply send the item(s) back to us for a full refund or replacement, less S&H.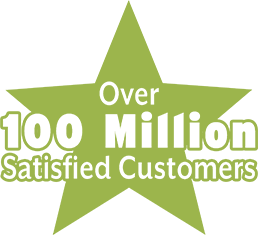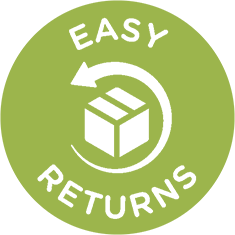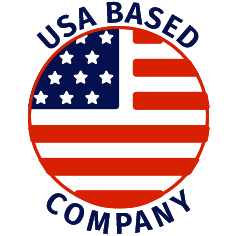 Order today and you can get TWO bottles of Hempvana EndTag!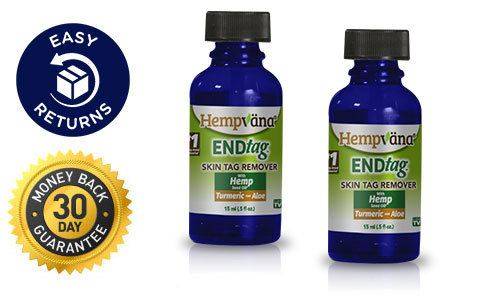 Remove Skin Tags
For Just Pennies!
- over 50 applications per bottle -