This Promotion is no longer available. This product can still be purchesed at its normal price.
Hempvana Arthritis Pain Relief Gel
Free shipping for orders over $50!

Add more products - $50.00 left.
Enjoy Life Again
Arthritis hurts. The aching, the shooting pain, the throbbing. If you suffer from it, you know it can disrupt everyday tasks and make them downright difficult. Hempvana Arthritis Pain Relief Cream. It helps relieve those debilitating aches and pains from arthritis so you can do the things you love and enjoy life again!
Arthritis Pain
Hempvana soothes those arthritis aches and pains so you can be comfortable doing everyday tasks and enjoy your favorite activities again. Just apply Hempvana Arthritis Cream and it begins to work quickly, targeting the source of the arthritis pain so you can stay mobile. The maximum strength formula helps to loosen stiff joints and increase your range of motion. There's no unpleasant odor and it absorbs fast so there's no greasy residue. Get pain relief in your hands, shoulders, knees, and more!
Enriched with Hemp Seed Oil
What sets Arthritis Pain Relief Gel apart from other types of pain relief is that it's enriched with hemp seed oil, which is known for its moisturizing benefits. The hemp seed oil is an occlusive moisturizer, which helps lock in your skin's moisture while providing a protective barrier. Plus, it aids in absorption. We've also enriched it with beneficial glucosamine and chondroitin! Shouldn't your skin feel just as good as you feel? That's what we thought.
How Does Menthol Work?
Menthol has been used for its medicinal properties since antiquity. It's no surprise that it's a popular analgesic in modern medicine. So how does it work and why does your skin feel cool and tingly after applying it? Menthol stimulates your body's cold receptors, which help relieve pain fast!
Glucosamine & Chondroitin
Glucosamine
You've probably heard supplements for people containing glucosamine for joints. Glucosamine naturally exists in joint cartilage. Adding glucosamine can help slow the deterioration of that cartilage as they age. And while glucosamine can't cure or reverse the damage arthritis has caused on your aging joints, it can help replenish some of the cartilage. This can help reduce inflammation, irritation, and pain.

Chondroitin
This ingredient is popular in joint supplements. Chondroitin has been known to retain water and elasticity in joint cartilage. It also helps provide shock absorption to the joints. This, in turn, can cause less pain caused by arthritis and increased mobility. When paired with glucosamine, chondroitin works better.
Customer Reviews
Write a Review
Ask a Question
Filter Reviews:
pain
arthritis
husband
knees
back
shoulder pain
fingers
price
ankle
relief
01/06/2022
Cathy F.

United States
It's good
I really like it. It does help.
01/03/2022
Katherine C.

United States
Best ever for my knee pain relief
Great product! So happy my husband got this for me. I am very glad it worked so well for my bone on bone knee. Thanks Hempvana.
12/31/2021
Deborah

United States
Arthritis pain gel
It has worked wonders with increasing movement in my hand, fingers and ankle.
12/11/2021
Pat H.

United States
Pain relief
Helps with shoulder pain tremendously.
11/24/2021
Betty M.

United States
Hempvana Arthritis
My husband has severe arthritis in his back and this helps with his pain.
11/13/2021
Wayne H.

United States
The HempVana Arthritis has help with my hands and shoulder. I will order more as I need it.
11/12/2021
Oliver

United States
Gene
helpful and east to use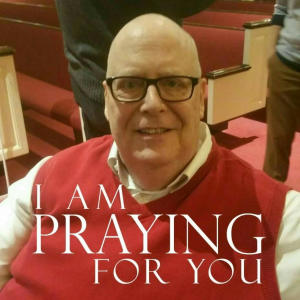 GL
10/09/2021
George L.

United States
This really helps
Great. My arthritic knees now have less pain.